Thanks for stopping by!
New! Click here for the Christmas 2006 printable fruit crate Happy Holidays to All!
Inside these pages you'll find a few of the miniature quilts, wallpapers, furniture and other printable projects I've created for one inch scale dollhouses. Here you'll find a folkart hopechest and matching cradle, printable frames and even a hibachi grill. And who knows what lurks in ~"The Junk Drawer"~.
Please feel welcome to download these free images for your personal, noncommercial use. Before you start, be sure to read ~About Images and Scale~. And don't forget to visit the links page where you'll find a few of my favorite mini sites. Return visitors will want to check the ~New Additions~ page as well.
Many of the title bars appearing within these pages are clickable links to get you where you want to go. In addition, the main site logo is used as a link that will return you here.
If you're having any problems with the site, please ~email me~. Or just drop me a line to let me know what you think. Suggestions are always welcome as well as your contributions of miniature crafting tips and ideas. I'll post them on the site as time permits.
I hope you enjoy crafting these printable miniature dollhouse projects as much as I did creating them. Have fun! -Chris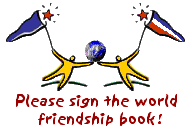 Click here!
Except as noted
this site and all contents
© 2001-2006
by Christine Woolsey
All Rights Reserved
Commercial use by permission only
~ back to top ~